Call for volunteers!
By Nick Spacek
| Apr 29, 2022 |
news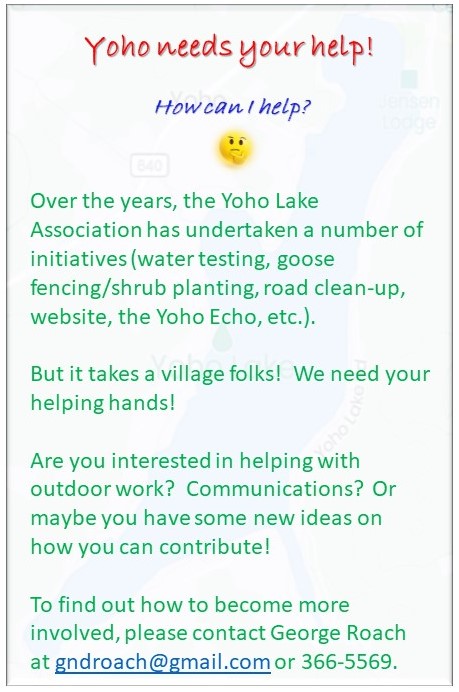 Hi everyone! The association is always looking for new members and volunteers to assist in our projects. Over the last year we have taken on a new shoreline restoration effort and are looking for people interested in assisting with the hands-on work of planting shrubs.
Help with other ongoing projects like the roadside clean-up, website and Echo articles is also needed.
If you are interested, contact George Roach at gndroach@gmail.com or 506-366-5569.